Our Mission
Success ♦ Balance ♦ Passion

To support our clients in achieving Success, Balance and Passion In their personal, professional, social and family lives.
About Us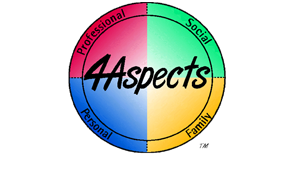 4Aspects™ LLC is an Organization Development, Counseling/Coaching, and Training company that understands just how important it is to foster trust, ownership, and professionalism. All this must be done with respect to organization objective, culture, and individual needs. In general, we are attuned to an organization's developmental process. We guide the organization in gradually evolving to realizing its mission and vision. We have a highly trained staff of multi-cultural Psychologists, MBA's, Social Scientists, Researchers, Educators, Coaches, Mediators, and Trainers, eminently qualified for the work at hand.
CEO